8 Best Things To Do In LA For Labor Day
Discover the best things to do in LA for Labor Day and seize the opportunity to experience the epitome of entertainment, culture, and fun in the City of Angels. From sun-soaked beach days and thrilling amusement park adventures to star-studded Hollywood tours and delectable culinary delights, Los Angeles offers an unbeatable holiday experience. 
Embrace the vibrant atmosphere of this iconic metropolis, where world-class museums, art galleries, and breathtaking landmarks await your exploration. Whether you seek relaxation or adventure, LA's Labor Day celebrations promise an unforgettable escape filled with festivities and excitement for everyone to savor. Get ready to make this holiday weekend truly extraordinary!
1. Friday Night Jazz at LACMA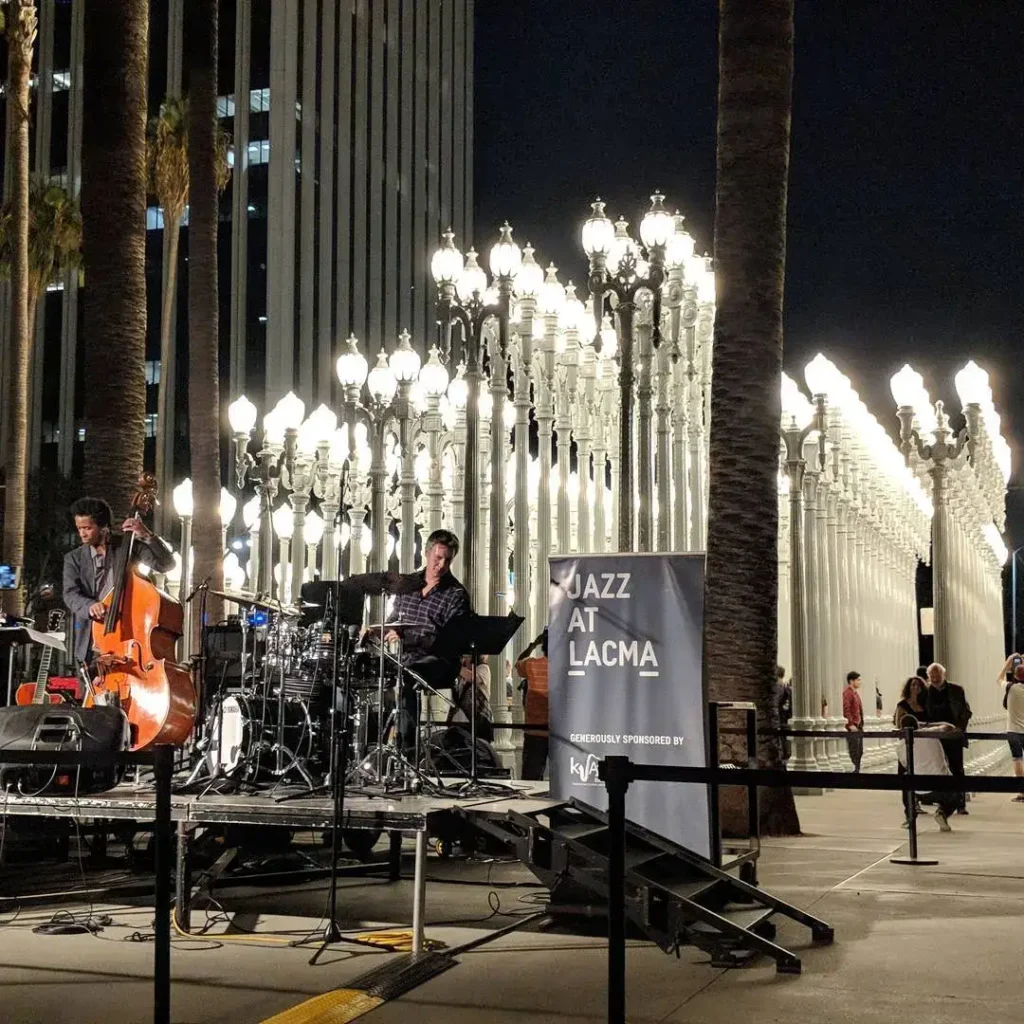 Jazz at LACMA is one of the Los Angeles County Museum of Art's most beloved ongoing programs, offering free outdoor jazz concerts every Friday from April to November. With a diverse lineup of performers and musical styles each week, it promises a unique experience every time you attend. Grab your blanket, gather the family, and relax at this free community event. 
Arrive early to secure the best spots in the museum's plaza, or opt for a picnic on the grass while still enjoying the soulful tunes. This long-running series showcases legendary jazz musicians, making it one of LA's finest free live music offerings. Don't miss out on this fantastic experience throughout Labor Day weekend and beyond!
The 626 Night Market, an annual food festival in its 8th year, celebrates the spirit of classic Asian night markets, offering a quintessential Californian experience. Indulge in authentic and mouth-watering Asian delicacies, a step beyond the typical sushi joint. Themed "Bring on the Memories," promises a nostalgic and exciting ambiance. 
Located at Santa Anita Park in Arcadia, the event takes place closest to Labor Day, from September 1 to 3, 2023. With over 250 Asian street food and beverage vendors, live music, games, and more, this lively market caters to midnight snackers' fantasies. From dumplings to crepes, burgers to bubble tea, foodies of all ages will find their delights here. Don't miss this sumptuous and vibrant culinary experience!
3. Cinecon Classic Film Festival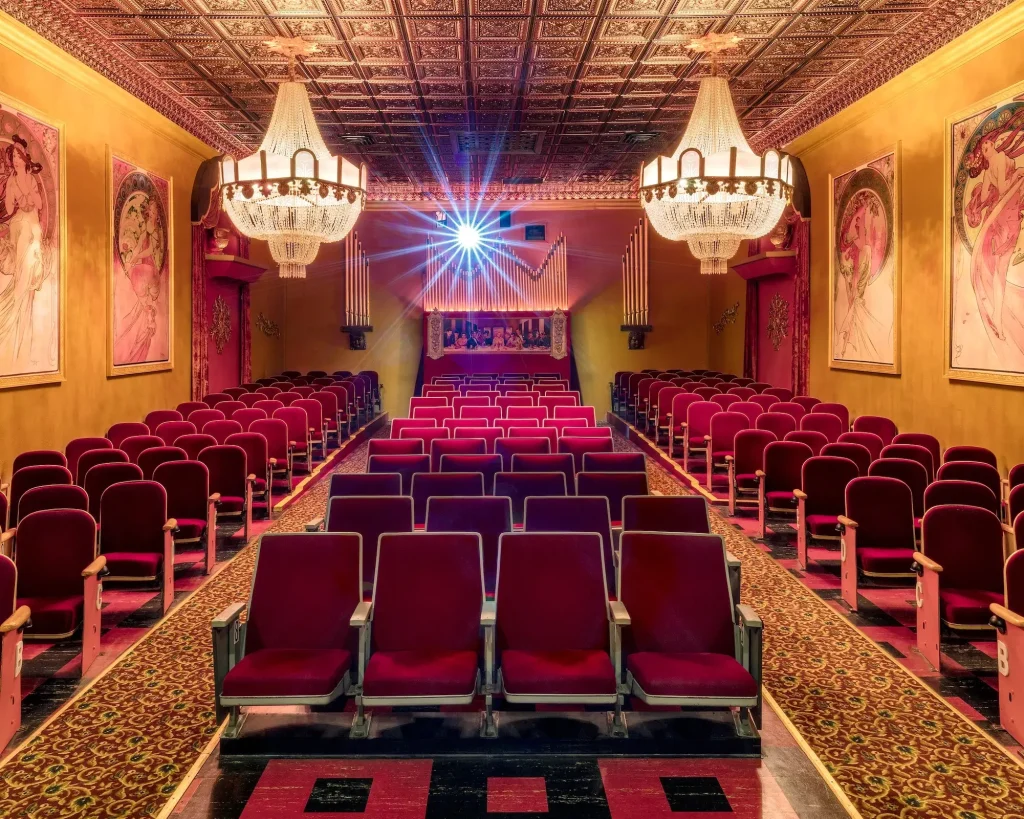 Step back in time at the Cinecon Classic Film Festival, a beloved Hollywood event held in the historic Grauman's Egyptian Theatre. This cinephile's haven presents a meticulously curated selection of classic cinema, particularly catering to fans of old black-and-white films. Don't wait, as tickets sell out fast! 
Meanwhile, film buffs can also relish rare and unusual old silent films and shorts at the Old Town Music Hall in El Segundo. Since 1965, cinephiles from around the globe gather in LA every Labor Day weekend to celebrate the magic of classic cinema, featuring live piano accompaniments and 35-millimeter screenings.
4. Orange International Street Fair
Immerse yourself in a global culinary adventure at the Orange International Street Fair, a cherished Labor Day tradition since 1973. This vibrant event transforms four city streets in Old Town Orange into a cultural extravaganza with nine stages celebrating various ethnicities, including Irish, Greek, German, Mexican, Polynesian, English, and all-American performances. 
Families can enjoy daily kid-friendly activities on the children's stage. From Friday to Sunday, guests can explore 15 ethnic streets offering diverse cuisines from Italy, Mexico, Switzerland, Thailand, and beyond. 
Don't miss the Handmade Arts and Crafts section featuring local artists, as well as the Community Booth section supporting local nonprofits and their causes. Note: While family-friendly during the day, the evening can get crowded and rowdy due to alcohol consumption.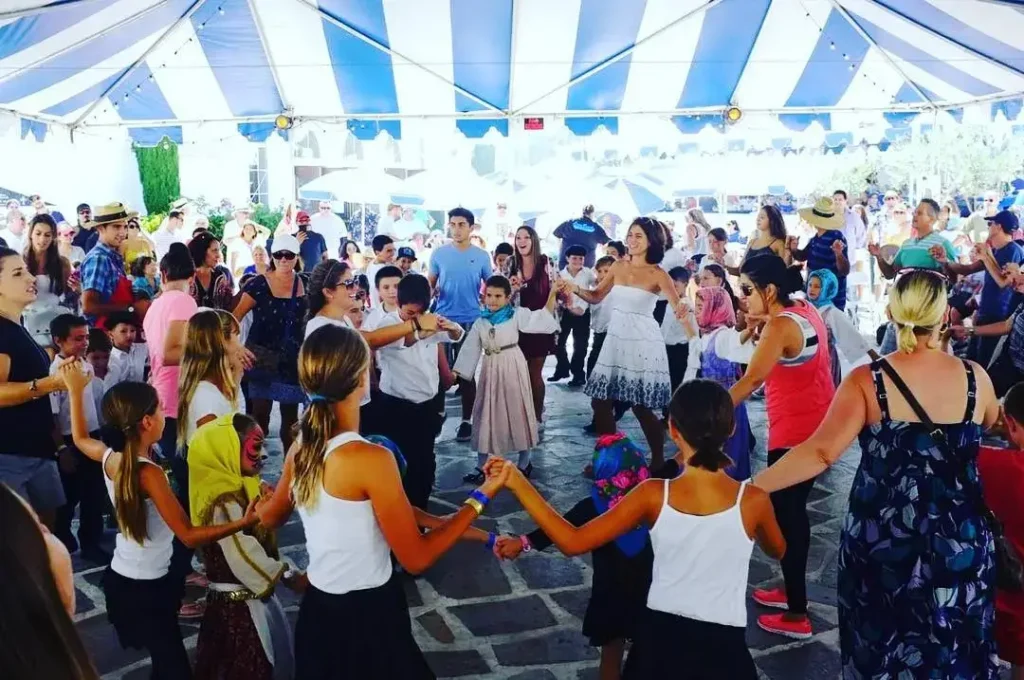 Celebrate Southern California's rich Greek heritage at the Long Beach Greek Festival By the Sea, the region's biggest event of its kind. Taking place on Labor Day weekend, this community celebration at Assumption of the Blessed Virgin Mary Greek Orthodox Church offers a vibrant Grecian Village experience. 
Enjoy live music, traditional dancing, and videos showcasing the beloved country's culture. Savor authentic Greek food and pastries, explore product booths, and engage in fun children's games. Admission proceeds support the festival's production team. 
With carnival rides, Greek dance lessons, cooking demonstrations, church tours, and continuous Greek music, this family-friendly extravaganza promises an unforgettable immersion into Greek culture.
6. Griffith Park Free Shakespeare Festival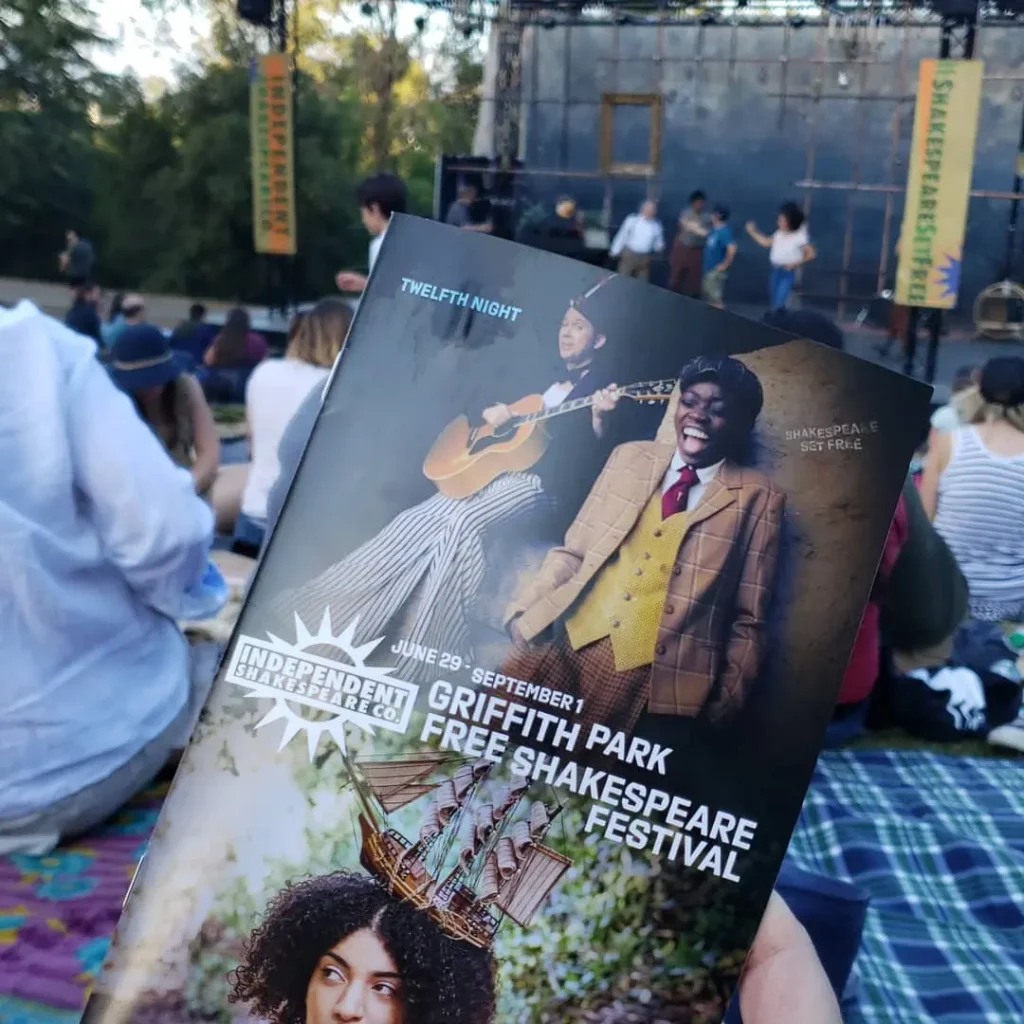 Join fellow Bard enthusiasts for a magical experience at Griffith Park's historic Old Zoo each summer, courtesy of the Independent Shakespeare Co. Delight in the final performances of A Midsummer Night's Dream this Labor Day weekend, set against the picturesque backdrop of the park. 
Seating on the grass invites you to bring a picnic blanket for the perfect outdoor theater experience. While tickets are free, register online early as seating is limited. Stay updated on the website to discover the annual rotation of Shakespeare's legendary plays. Don't miss this enchanting opportunity to immerse yourself in the timeless works of the world's greatest playwright.
7. Levitt LA Summer Concert Series in MacArthur Park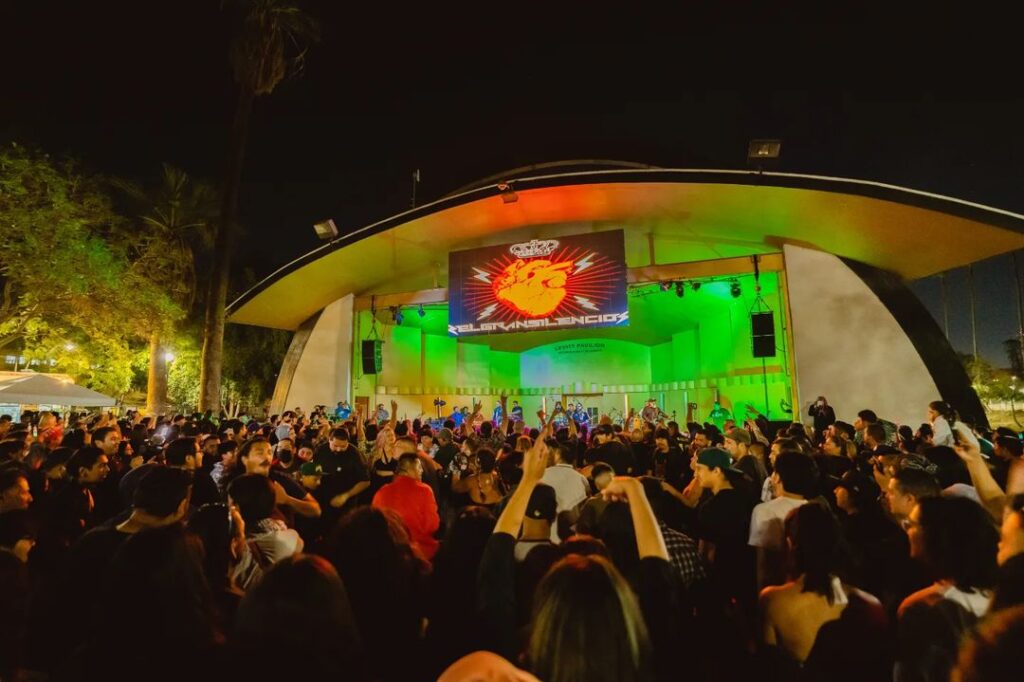 Levitt LA is back with its iconic free summer concert series at MacArthur Park! Get ready for a diverse lineup of performers representing various genres, from cumbia and rock to soul, ska, mariachi, electronic dance music, and more. Embrace the true spirit of summer in L.A. as live outdoor music fills the city, with Levitt Pavilion at Westlake hosting free shows every Friday, Saturday, and Sunday. 
Prepare for a genre-spanning experience featuring talented local acts, making this concert series a must-attend event for music lovers of all tastes. Don't miss out on the vibrant and eclectic performances at MacArthur Park this summer!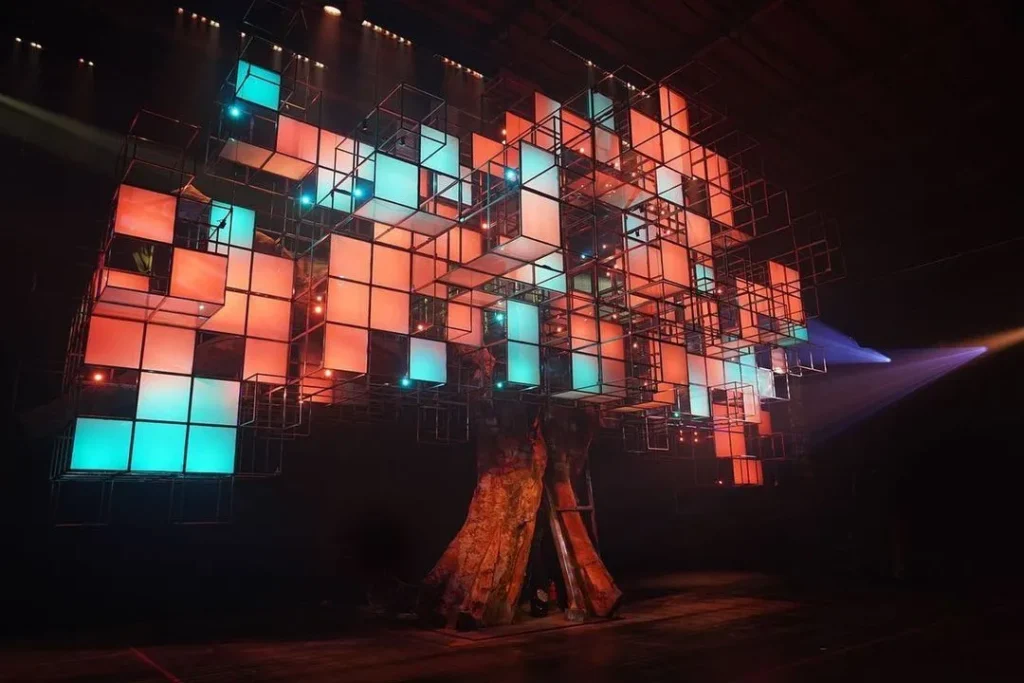 Embark on a mesmerizing journey through A Forest for the Trees in Boyle Heights, a captivating art installation that reimagines our connection with nature. This immersive show, set in a 28,000 sq. ft. space in DTLA, features animatronic trees, interactive sound sculptures, and illusions of fire, water, and more. 
Created in collaboration with Atlantic journalists, tribal leaders, environmental scientists, and artists, it aims to inspire audiences to contemplate their relationship with the natural world. 
Each ticket purchased results in the planting of two trees, promoting environmental sustainability. Experience this magical and thought-provoking exhibit, filled with stories and symbolism, as it extends its run through Labor Day.
As you plan your Labor Day weekend in the City of Angels, the 10 best things to do in LA promise an unforgettable experience. From exploring the iconic landmarks and savoring diverse culinary delights to immersing yourself in vibrant cultural festivals and indulging in thrilling amusement park adventures, LA offers something for every traveler. 
And to make your journey seamless, book with URideLA for easy and convenient transportation. With URideLA's reliable services, you can navigate the city hassle-free, ensuring you have more time to make the most of your LA adventure. Follow us on Facebook, Twitter, and Instagram. Don't miss out on this incredible holiday weekend – book with URideLA and let the excitement begin!