Dive Into Fun: 5 Best Water Parks in LA This Summer
As the summer sun blazes over Los Angeles and Southern California, beating the heat becomes a top priority. What better way to cool off and make a splash than visiting the 5 best water parks in the LA area? 
Whether you're visiting Los Angeles to enjoy the museums and restaurants or to enjoy the sights and sounds with young children, there's nothing quite like a water park to both cool down and liven up your day. You have many options to choose from all over this huge city. 
From thrilling water slides to lazy rivers, these top 5 water parks that will turn your summer into a splash-tastic journey. So, grab your swimsuits, and let's dive into the fun!
1. Buccaneer Bay, La Mirada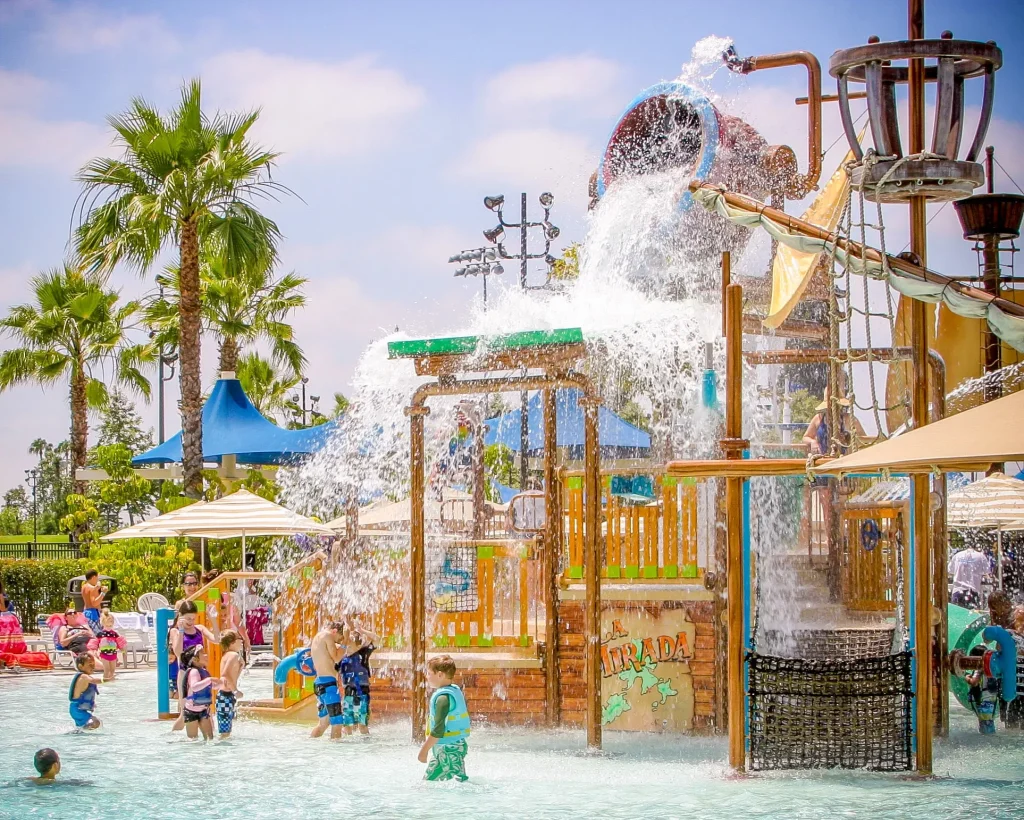 Ahoy, mateys! Get ready to set sail for a swashbuckling adventure at Buccaneer Bay in La Mirada. This hidden gem offers a delightful array of water attractions suitable for the entire family. Feel the excitement as you traverse the thrilling water slides or engage in a friendly water cannon battle in the Pirate's Cove.
The little ones can have a splashing good time in the kiddie pools and interactive play areas. Buccaneer Bay's captivating pirate theme will transport you to a world of maritime wonders, ensuring an unforgettable day of aquatic fun.
2. Adventure Lagoon, Anaheim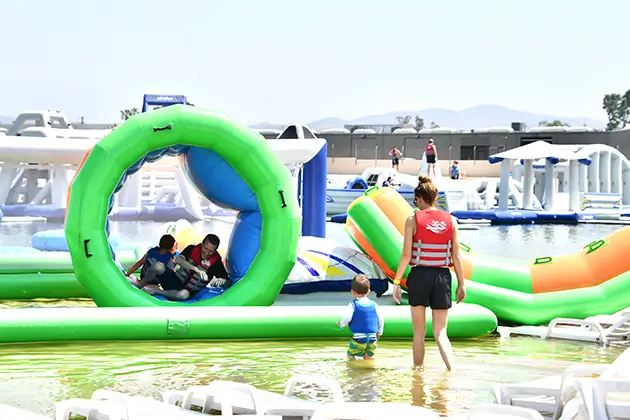 Calling all adventurers! Embark on an epic journey to Adventure Lagoon in Anaheim, where thrilling water attractions await. Feel the adrenaline rush as you plummet down steep water slides or brace yourself against the waves in the enormous wave pool. Relax and unwind in the lazy river, enjoying a leisurely float along the winding currents. 
Adventure Lagoon caters to water enthusiasts of all ages, offering both heart-pounding excitement and serene relaxation. Whether you're flying solo or making it a family affair, URide will make sure your transportation to this aquatic wonderland is smooth and enjoyable.
3. Raging Waters, San Dimas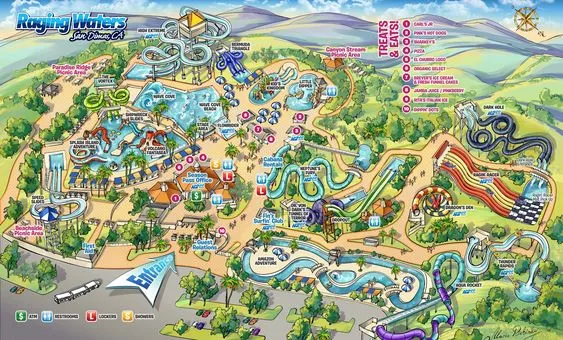 Get ready for a roaring good time at Raging Waters in San Dimas! Hailed as California's largest water park, Raging Waters is a dream come true for thrill-seekers, featuring an impressive selection of adrenaline-pumping water attractions. 
Experience the rush as you brave the Aqua Rocket coaster, twisting and turning your way to an exhilarating splashdown. Take on the mighty Thunder Rapids, where you'll navigate wild rapids in a river adventure like no other. For the little ones, there are plenty of safe and exciting play areas designed to keep them entertained for hours.
4. Six Flags Hurricane Harbor, Santa Clarita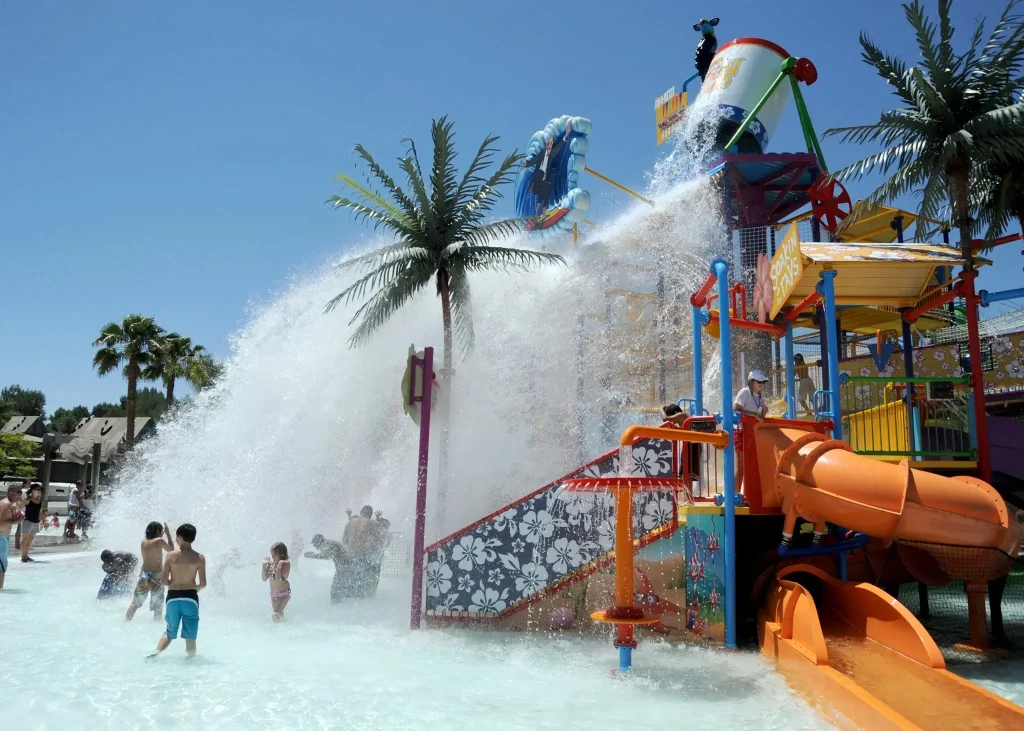 Step into a tropical paradise at Six Flags Hurricane Harbor in Santa Clarita. This water park offers a plethora of thrills and relaxation, making it a perfect destination for a summer day trip. Feel the rush of excitement as you tackle the high-speed slides or race your friends down the multi-lane water rides. Take a break and float along the Lazy River, allowing the gentle currents to carry your worries away. 
With a variety of attractions for all ages, Hurricane Harbor promises a day of endless entertainment. Let URide be your summer sidekick, ensuring your transportation to this tropical oasis is both comfortable and convenient.
5. Knott's Soak City, Buena Park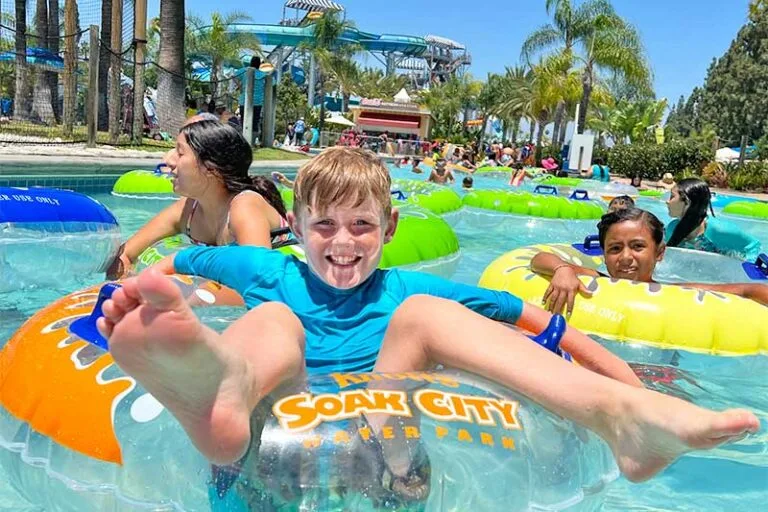 Escape to the water wonderland of Knott's Soak City in Buena Park, where a world of aquatic delights awaits. This family-friendly water park boasts a diverse range of attractions, including towering water slides, exhilarating tube rides, and a massive wave pool. 
Adventure seekers can take on the high-speed slides, while the little ones can enjoy safe and interactive play areas. For a more laid-back experience, float along the lazy river, soaking in the sun and cool water.
With an extreme heat wave hitting LA and Southern California, there's no better time to experience the refreshing delights of the best water parks in the area. To find out about the height or age restrictions for particular rides at any of these waterparks, be sure to visit the website or give them a call in advance.
You might also be able to combine your admission to water parks with your admission to other parks or attractions. Additionally, you should be aware of the opening hours for each park. Most will remain closed until the summer or spring and reopen in the autumn. URide is here to make your summer extraordinary, providing reliable transportation to these fantastic destinations.
From Buccaneer Bay's pirate-themed escapades to Adventure Lagoon's thrilling slides, your summer journey awaits. For more information, follow us on Facebook, Twitter and Instagram. Don't let the heat get you down – book your ride with URide now and embark on a splash-tastic adventure!